Trauma Cleanup & Disaster Restoration Service for Residential Purposes
Restoration Champ is here to help you surpass unfortunate events by cleaning and disinfecting hazardous residential premises that might pose a great danger to your health when tragedy strikes. We offer residential crime and scene cleanup services, and our restoration specialists will make sure to perform a preliminary inspection of your property to ensure flawless services. Our experts can remove any hazardous debris and leftovers from the premises and make sure you're once again living in a clean and safe environment.
Working with us is a seamless process, and our trauma and cleanup technicians are here to help remove any hazardous debris to ensure that your home is once again safe to live in. Just call us and fill us in with the details, and we'll see a cleaning team at your house as soon as possible.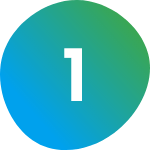 Give us a call
You have a huge mess to deal with and no easy answers. With one phone call, you'll connect with our local experts who will help you start a straightforward process to get your property and your life back to the way you remember it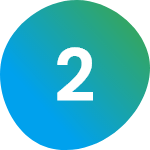 Get a Quote and Service Quickly
We will work with you to gather all the details and we'll dispatch a vehicle to your location immediately to guide you through how we will help you get back to normal.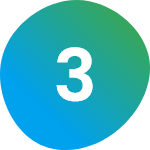 Gain Peace of Mind and Live Restored!
Once we begin the restoration process, you can rest assured we will professionally and quickly care for your property with as minimum disruption as possible so you can get back to normal.
We Work With All Insurances
We make sure what can be covered, is covered so you get the cheapest price for your restoration services.
Why Hiring a Residential Trauma Cleanup Professional Is Crucial
Blood, sewage, flood, and mold are common hazardous inconveniences present at most residential properties. These can occur due to unforeseen circumstances and unfortunate events or accidents that pose a severe health threat to those involved. If an accident or crime took place at your house for any reason, make sure you give us a call, fill us in, and we'll send a team specializing in residential trauma cleanup as soon as possible.
Biohazards Might be Present
Our certified professionals can restore crime scenes, violent incidents, or other accidents where blood and other organic debris are present. At Restoration Champ, we restore crime scenes and can remove any biohazards from residential homes to make sure that your residential space is clean and safe to live in, along with your family members. If a traumatic accident or violent crime took place in your home, call us, and we'll send a team of specialists to inspect your property as soon as possible.
Environmental Services Are Needed
Accidents and violent crimes are a daily occurrence. However, fortunately, even if they become a reality, there are ways to handle the aftermath. If such an event took place at your residential home, then it's more than likely that blood tissues, organic leftovers, and other debris might be present. These hazardous elements need to be removed immediately from the premises. Otherwise, they might have a grave health impact on those involved. If such a violent event took place in your home, call Restoration Champ and fill us in with all the details. As soon as we have the information we need, we'll dispatch a team to your address as quickly as possible. 
Safety Before Anything Else
If you're the homeowner of a residence where an accident or violent crime occurred, then more than likely you'll find yourself surrounded by biological, hazardous debris such as blood and tissue, sewage, fire, or mold. You will need to call a trauma cleanup specialist as soon as possible to remove everything from the premises in a safe manner. It would be best if you never attempted to do this on your own since you may risk your own health in the process. Instead, make sure that you call a professional here at Restoration Champ to help you. Just give us a call, fill us in with all the details, and we'll send a team to your home as soon as possible. Our cleanup experts use only the latest technology and technology to ensure that you're living in a clean and safe environment.
If your residence has suffered any domestic accidents or a violent crime took place in your home, you might find yourself surrounded by various health-threatening debris such as mold, water spillage, blood, and human tissue which is not removed quickly and adequately can pose a health threat to you and your loved ones. If this is you, call us at Restoration Champ, fill us in, and we'll send a trauma cleanup expert to decontaminate and assess the potential damage and risks that the situation involves. They will also make sure to remove any hazardous debris leaving your home clean and safe to live in. Contact us today, let us know your situation, and we'll send a team your way immediately.
Frequently Asked Questions
Nam placerat, eros quis mollis sodales, mi nunc molestie dui, id luctus odio nunc nec tellus.
Aenean lacinia elit vel elit rutrum consectetur. Nam placerat, eros quis mollis sodales.
Frequently asked questions
No, this is available to qualified candidates
who live in the area where we need help
with marketing.
Yes! Our client is willing to pay for each verified address.
Absolutely! We are are an online digital marketing agency helping national and local businesses since 2007.
After you fully understand the job and we receive a verification number
from you (which will arrive in the mail), we will send you $50-$75 (this
depends on which town you are located in) via CashApp, PayPal, or
Venmo. Whichever you prefer. It's that easy!.
Please contact us the form above and we will be happy to provide specific information.
Typically the card is sent via mail and the process take approximately 5-7
days. Sometimes its sooner.